Inbound Mail Tracking System
SageData is based in Ottawa, Ontario, Canada
Introduction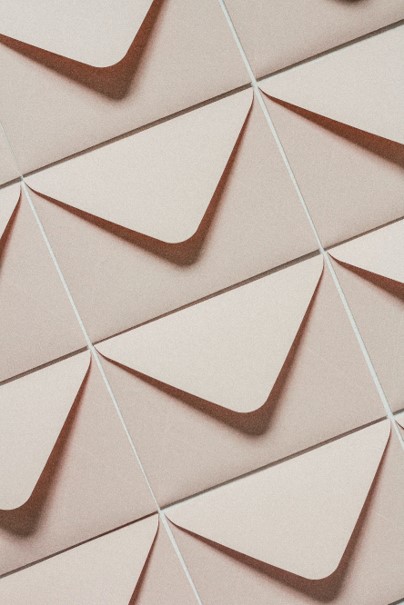 So the courier companies can track a package to your front door or loading dock. But then what? On a large campus, especially one with multiple mail routes or mail stations, it is too easy for mail to get mis-directed, or delivered to the wrong location. And when mail is properly delivered, and subsequently misplaced, it is difficult to provide proof of delivery. Even if you have been capturing hundreds of signatures in a paper bases system. Now you can be as good as the couriers.
Definition
By Mail Tracking System we are talking about the combination of software and handheld computers that can be used to track packages from receipt to internal delivery. This usually involves a receiving process, a route preparation process, a delivery process, and subsequent reporting, investigation where required, and provision of proof of delivery.
Receiving
This is the first step of the process. Items can be delivered by courier, by the postal service, or by internal courier from another part of the organization. The first step is to register receipt, and we recommend that this be done quickly and as soon as practicable after receipt of the items. Where items already carry a UIC (Unique Identification Code) this can be used. For courier packages this would be the waybill number, always available in barcode format. For other mail sources, each organization will decide what has to be tracked. Items which are not already marked, can be identified using pre-printed labels each bearing a UIC in barcode format. Data collection can be by means of a reader connected to a desktop computer (we recommend cordless barcode readers for this). Where more practical, items can be read using a handheld computer with an integrated barcode reader. This can be operating in batch or wireless mode. We recommend an initial pass that collects the UIC only. This enables items to be read quickly, which is important for capturing accurate tracking information.
Route Preparation
This step involves collecting key information from the packages. At a minimum this involves identification of the addressee and destination. It could include extra information such as weight, origin, and package type. During this operation, items are typically sorted into routes.
Delivery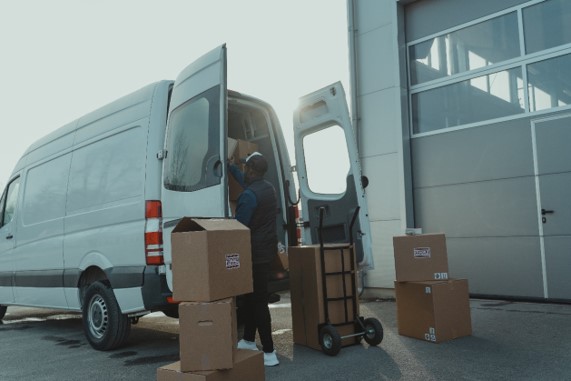 Each messenger or mail delivery person will take their allotted items. The system permits for several levels of confirmation. The destination location can be confirmed by reading barcoded location identifiers, or, where appropriate, by using GPS technology. Confirmation of delivery can be by scanning of the location, by identifying the recipient, by collecting a signature (and name - some signatures are not easy to read). In more secure applications delivery personnel will read a barcode on the recipients ID badge to ensure positive identification. Information is stored on the handheld computer, and can be retained for subsequent batch transfer, or passed back immediately through 802.11 or WAN wireless networks, where available, and when not precluded by security considerations. Where batch mode is used, data can be transferred by physically docking the handheld unit, or by using a WIFI hot spot, which can be a dedicated setup for this express purpose only.
Reporting
The system includes powerful reporting features. An executive summary is provided to give the big picture. Detailed reports can identify deliveries by location or by recipient, and can print the full history of an item, from receipt through delivery preparation to final delivery. Reports can include signatures. Reports can be made available over the internet or intranet, with appropriate access controls...
If you found this useful, you might also want to review:

- an introduction to barcode technology

- an introduction to RFID

- mobile data collectors

- consulting services: barcodes and their applications

QAOK3168-21