Introduction to RFID and Barcode designs
SageData is based in Ottawa, Ontario, Canada
Introduction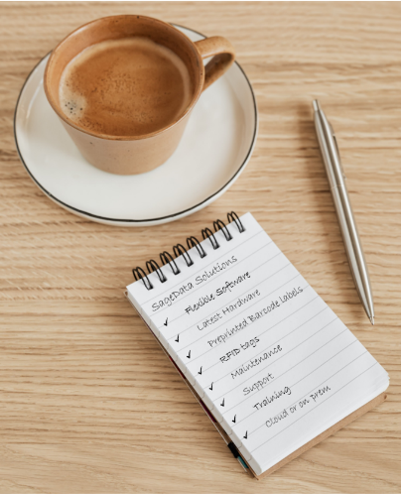 This page lists some examples of RFID and Barcode based systems that our clients use in their business operations. For RFID technology introduction click here.
Managing Fill
Before construction begins it is sometimes necessary to level the land, and this may requires large quantities of fill - many truckloads. But all fill is not created equal. Clean fill is expensive to acquire. Contaminated fill is expensive to get rid of, but creates a serious and expensive problem if it is mixed in with the clean. So how to manage 100 truckloads of fill, to make sure that only the good stuff gets to the site?
Click here to read about it.
Managing, Tracking and Maintaining Construction Equipment
How to address the difficulty of tracking some millions of dollars worth of construction equipment spread over several sites and five depots. A simple hands-off system provides accurate information on the location of each item...
To read more click here.
Library Applications for RFID and Barcodes
Our field proven BassetPro has been used for many years for a wide range of library applications including technical and legal libraries. As RFID technology has improved, readers have become more reliable and less expensive, and RFID tags have improved in read range, and reduced in price. More information on how RFID and Barcode technologies can help to manage a library is here.
Contact us for more information.
QAOK3168-10