Premium Asset Tag - a small 2D barcode label
SageData is based in Ottawa, Ontario, Canada
Exciting news!
SageData has developed a new, premium barcode tag for your tracking needs.
In the past, barcode readers were not able to read 2D barcodes, or they were much more expensive compared to traditional 1D barcode readers.

However as mobile computing technology has improved, the 2D barcodes have become a more widely adopted standard. The 2D barcode is exceptional in small applications. Taking up 0.275 square inches, these barcodes are perfect for your smallest applications. In some cases there may not be enough space to apply a traditional label, such as tracking hand tools or firearms. These labels do not have to be used only in small applications. The benefit of having a small label is that it does not take up very much space.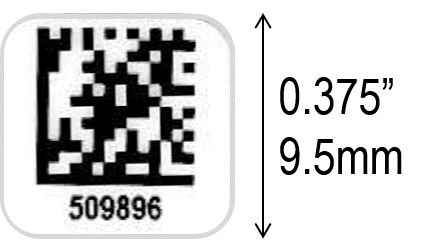 This may seem like an obvious statement...
But with a barcode of this size, the location you could place it could be much less obtrusive than with a larger 1D barcode. This allows for a greater variety of assets to be tracked, including higher value items whose aesthetic merits would be disrupted by the size of traditional 1D labels.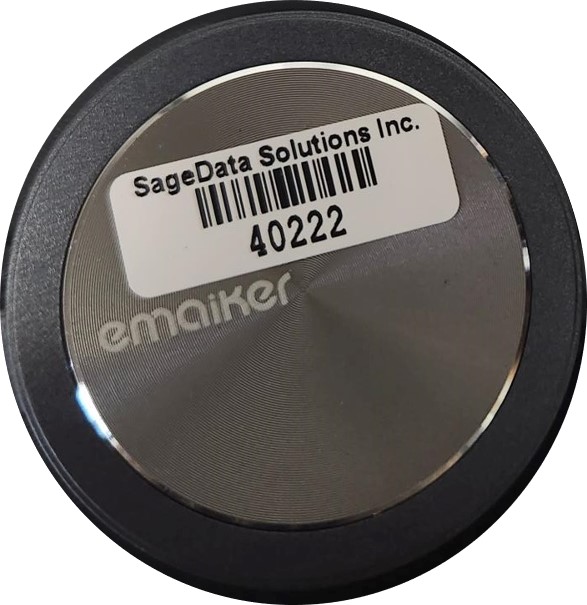 Unobtrusiveness is one part of the asset tracking process, the next being keeping the asset tagged.
SageData has a long history of producing asset tags, and we have utilized this knowledge to produce an extremely high quality product. These labels have an excellent adhesive, as well as a protective cover, which improves the longevity of the tag.
These factors will allow for the tag to be applied easily, and stay on for the life cycle of the asset.
If you want a sample of these premium barcodes, or have any questions about these premium labels, contact Trinity Joseph:
tj@sage.ca

613-225-4404
For further information browse the following pages:

- introduction to barcode technology

- how do I choose the best barcode reader?

- barcode label color and background


QAOK3108