Managing Chemical Inventory with Barcode, RFID Technologies

SageData is based in Ottawa, Ontario, Canada
Tracking Chemical Inventory with BassetPro
Due to increased regulation in environmental and fire safety regulations tracking and management of Chemical Inventory stores has become a greater concern.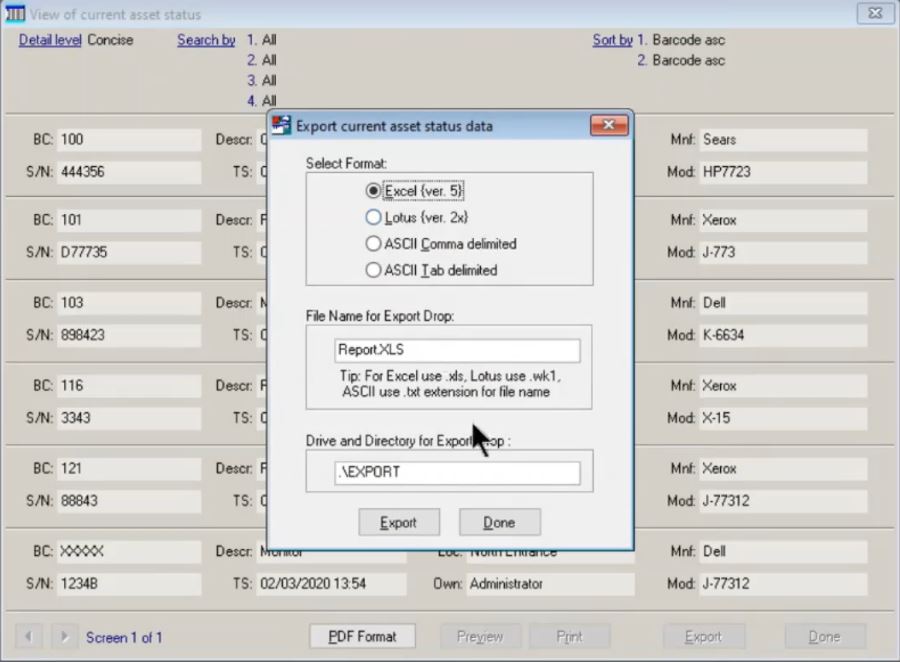 SageData's Chemical Inventory Management software provides your department with the ability to manage its entire chemical inventory accurately and efficiently.
The Chemical Inventory Management (CIM) software tracks what chemicals are issued, who the chemicals have been issued to, where they are going to, and when they were issued. This allows for easily produced reports on the chemical inventory to be submitted as required by regulations and the auditor.
Because the inventory is updated automatically when a chemical is issued, BassetPro CIM reduces greatly the time to perform monthly audits. Visual audits, with the use of barcode code technology and hand held scanners, are completed quickly and accurately.
BassetPro CIM decreases the amount of paper involved in the processing of chemicals in the inventory. Each transaction/issue is tracked and processed automatically and stored electronically. Paper back ups can be printed on demand. Purchase requisitions can be automated and sent by email.
For each chemical in the inventory, BassetPro CIM tracks quantity, duration of storage, hazard level, required storage conditions, manufacturer details, and any other customized information required by your department.
Our aim is to give you a boring system. You turn it on, it works. No fuss. No excitement.
Our intention is to leave you to focus on your key areas of expertise, your core competencies.
If you found this useful, you might also want to review:

- an introduction to barcode technology

- an introduction to BassetPro

- mobile data collectors

- barcode, RFID software - a brief video

QAOK2568-2