Barcode Readers and Scanners
SageData is based in Ottawa, Ontario, Canada
Barcode scanning has been a part of our history for over 25 years. Ensuring this key element of any barcode based system, the scanner, exactly meets the requirements of the application has been a key to our success. Presently we offer a number of bar code scanners from Zebra.
Please contact us if you are looking for a product from another manufacturer.
DS3600 - Ultra Rugged 1D / 2D Barcode Scanner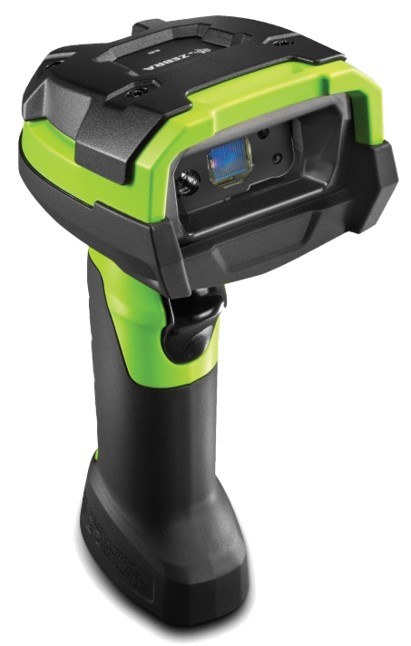 The DS3600 takes bar code scanning to the next level, allowing workers to scan faster and farther as they can capture virtually any 1D / 2D bar code. Built for all day and everyday use, the DS3600 variants include cordless or corded scanners. Ready for harshest environments, the DS3600 has the highest drop, tumble and sealing specifications in its class. DS3600 is rated IP67 and IP65. You can use it in dusty and wet environments and it can survive a 8 ft / 1.8 m drop. Operating temperature (for cordless model) is from -20° to +50°C (-4° to 122°F). Depending on its configuration, this scanner is between 300 to 400gr.
Contact us for more information.
DS9908 - General Purpose 1D / 2D Barcode Scanner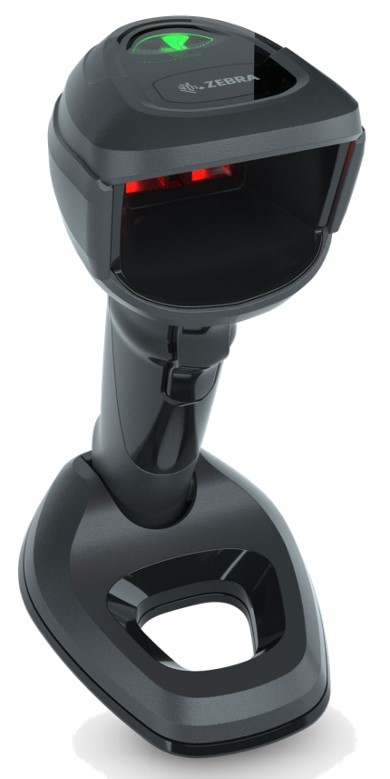 The DS9908 offers everyday dependable operation. A convenient solution for tracking serial numbers, expiration dates and other critical data that your business needs to track. DS9908 hybrid design provides maximum flexibility, offering both handheld and hands-free scanning. DS9908 is IP52 rated.
This barcode scanner can endure repeated drops onto concrete floor from 5.0 ft./1.5 m. This scanner is 330-420gr depending on a model. It is powered by a computer or an external power supply.
Contact us for more information.
LS2208 - General Purpose 1D Barcode Scanner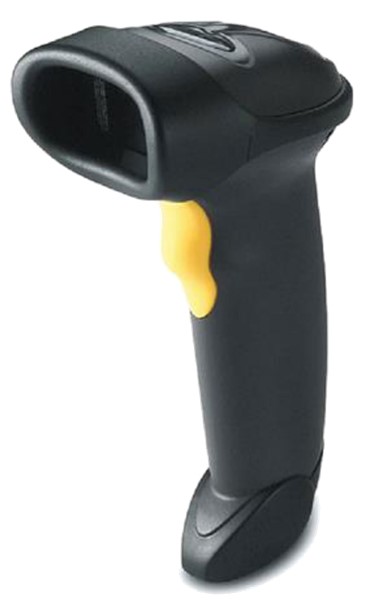 The LS2208 offers enterprise class scanning in a very ergonomic and durable lightweight design (150gr) that delivers all day comfort, an extra-long read range for easy scanning, plus support for everyday 1D bar codes, including high-density (Code 39, Code 128, Code 93, Codabar/ NW7, Code 11, MSI Plessey, UPC/EAN, etc.). With multiple interfaces and a universal cable, LS2208 delivers plug-and-play simplicity. This well-proven scanner is designed to withstand multiple drops at 5.0 ft./1.5 m to concrete.
LS2208 operates between 0° and +50° C (32° to 122° F).
Our kit includes scanner, desk stand and USB interface.
Contact us for more information.
LI4278 Handheld 1D Barcode Scanner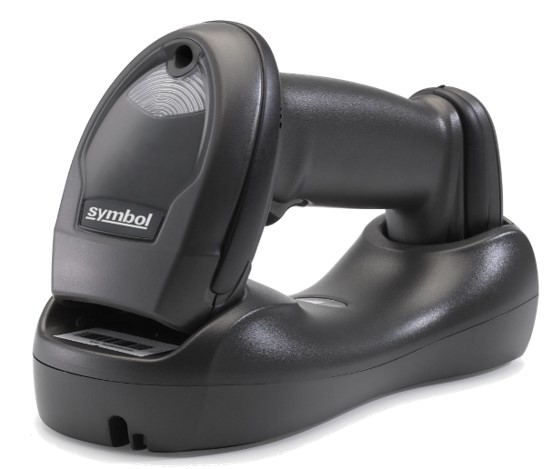 The LI4278 cordless 1D barcode scanner allows to easily scan items inside and outside of a container or a shopping cart. Workers can capture virtually any 1-D barcode including barcodes printed on paper labels; electronic bar codes displayed on the screen of a mobile phone, tablet or computer,mobile coupons and more; and the high density barcodes.
A fully charged LI4278 operates up to 72 hours. This scanner weighs 224gr; survives 6 ft./1.8 m drops to concrete. Our kit includes scanner, cradle and USB interface.
Contact us for more information.
If you found this useful, you might also want to review:
-
an introduction to barcode technology
-
an introduction to RFID
-
mobile data collectors
-
consulting services: barcodes and their applications
QAOK3118