Barcode labels, materials, symbologies and common errors
SageData is based in Ottawa, Ontario, Canada
Introduction
A barcode is a label which contains some of its information in barcode format. In some cases, the content of the barcode is also printed in human readable format.
Barcodes allow the user to quickly and accurately record information that is unique to a particular item. When paired with SageData software that allows user input of real time data (location, status, user ID, etc.), the scope, accuracy and productivity of many data collection tasks is greatly increased and with it the quality of the business decisions based on that data.
The barcode scanners used for these tasks vary depending on the environment, the quantity of information to be collected, and the rate at which it must be collected.
Materials & Security
Barcode labels can be printed on a variety of materials including paper, polyester, fabric and aluminum.
Labels can be printed on tamper resistant materials, which makes it impossible to remove a label and place it on a different item.
We offer pre-printed labels with or without serialized numbering - click here to request a quotation for pre-printed barcode labels.
Symbologies

There are over 70 different barcode symbologies available but only a few are widely used today. Below are a few options:
- Code 128 - a modern all purpose code
- Code 39 (also known as Code 3 of 9) - a solid and robust code, similar to code 128, still in common use
- UPC - the code we find on our groceries. Not recommended for other industrial uses
- QR - a popular 2D barcode widely used these days
How to choose the best barcode symbology for your application? To find the answer contact SageData directly.
Common Errors
There are a number of errors made in the implementation of barcodes. The most common are:
Quiet Zone
All bar codes require a "quiet zone" of white space to prevent the reader seeing a wide black bar at the beginning and end of the barcode. This can be difficult to diagnose, as the labels will scan properly when on the roll or if placed on a white surface.
A black and white problem
Barcodes are intended to be printed as black stripes on a white background. Any other combination is operating outside the specification and the success of a scan is down to luck. We recommend that if color is required for identification, it be applied as a strip above or below the barcode.
Squeezing too hard
A fairly common problem occurs as the numbers in a system increase and the barcode gets longer, which may mean less quiet zone. Alternately, as the bars (and spaces between them) become thinner, the barcode becomes more difficult to read. Solution - use a different symbology - or a longer label! OR if possible, start a new sequence that uses less characters, or convert to a 2D barcode, if a 2D scanner is available.
Contact us for more information.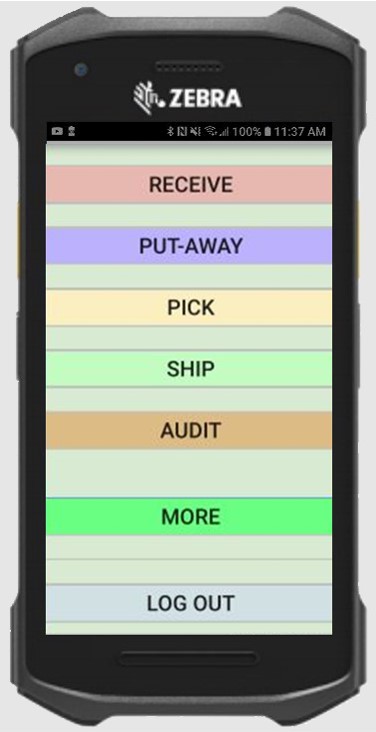 If you found this useful, you might also want to review:

- barcode background color

- an introduction to 2D barcodes

- pre-printed barcode labels

- premium asset tag / label


QAOK3137-4