Facility Management Systems
SageData is based in Ottawa, Ontario, Canada
Definition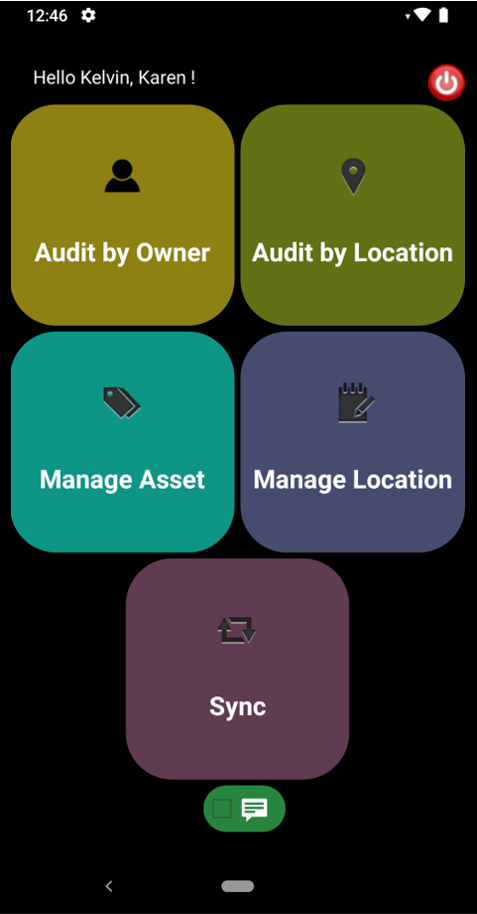 Facility or Facilities Management is generally taken to be the function of managing the infrastructure and assets required for an organization to function. It can include buildings, and all the utilities required to run those buildings, particularly heating, ventilation and air conditioning. At one end it may include building extensions. At the other end, it may include changing a humble light bulb.
SageData offer tools to help track and maintain facility assets. Our systems can incorporate handheld computers, for instruction and data collection, barcode or RFID technology for fast and easy identification, and hosting on your servers or ours.
History
SageData began as an asset management company, tracking physical assets, from IT to furniture. This gradually became extended to include safety equipment, such as fire protection equipment, and then to the pumps, electrical motors and infrastructure to manage the HVAC systems.
It is here, but is it working?
Given that skilled and knowledgeable personnel were performing routine audits to confirm the presence of various equipments, it was natural to extend the "is it still here" check to monitor the condition of the items being audited. Over time this evolved to sophisticated inspection systems. User had the option to set both the schedule (periodicity) of the inspections, and the specific steps to be checked. We also enabled different levels of inspection - so that a monthly inspection may be superficial, but a six monthly, annual, or ten year inspection would be much more detailed. And the handheld computers are providing detailed guidance to the inspectors, as well as confirming date and time of inspection, as well as "whodunnit" (to make sure that the inspector has the appropriate credentials and training).
What about maintenance?
The natural progression continues. What to do if the routine inspection identifies something that requires a corrective action? And so another evolution, enabling both scheduled and unscheduled maintenance activities to be managed and tracked.
Scheduled activities
The system permits the period between routine maintenance activities to be set. It automatically calculates the next "maintenance due" date and presents the tasking to a manager for approval or modification. The manager can allocate jobs to the most appropriate individual, and adjust for vacations, sickness, and the skill levels of available personnel.
Unscheduled maintenance
Despite all the planning random failures occur. A request for assistance can be generated by authorized personnel. For larger systems, a full time supervisor monitors the screen, and allocates tasks as appropriate, with the system generating either a paper work order or an electronic work order which can be sent wirelessly to the individual tasked with carrying out the work. The system can also track start and end times, so that the total cost of maintenance can be calculated.
We would be happy to share our ideas and best practices with you.
For more information consider browsing the following links:

- municipal housing management

- next steps with SageData Solutions

- an introduction to asset management

- occupational health and safety inspection

- BassetPro applications


QAOK3168-19